ROCS host Portrait system on Azure and uses Remote Desktop Services and Microsoft Desktop Client to provide access. Follow this guide to set up Microsoft Desktop Client. The client is awailable for windows and macOS. This guide show how to install the Windows Desktop Client.
Prerequisites
Make sure you have received a username and password, and access to Portrait is set up. You will receive this info from your ROCS contact.
Setup access
1. Goto https://docs.microsoft.com/en-us/windows-server/remote/remote-desktop-services/clients/windowsdesktop#install-the-client And install the Windows 64-bit or Windows 32-bit client.
Follow the installation wizard and make sure you select "Install only for my user" at the step shown below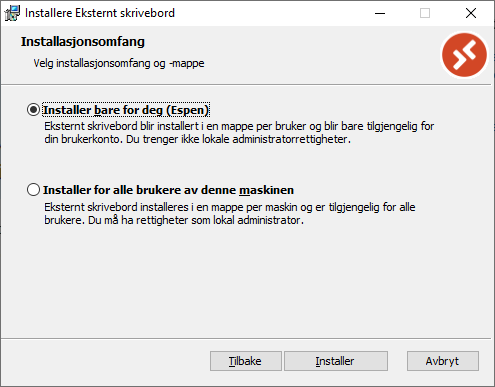 2. After the installation complets please choose "Abonner" and log on with the username and password you have receieved from us.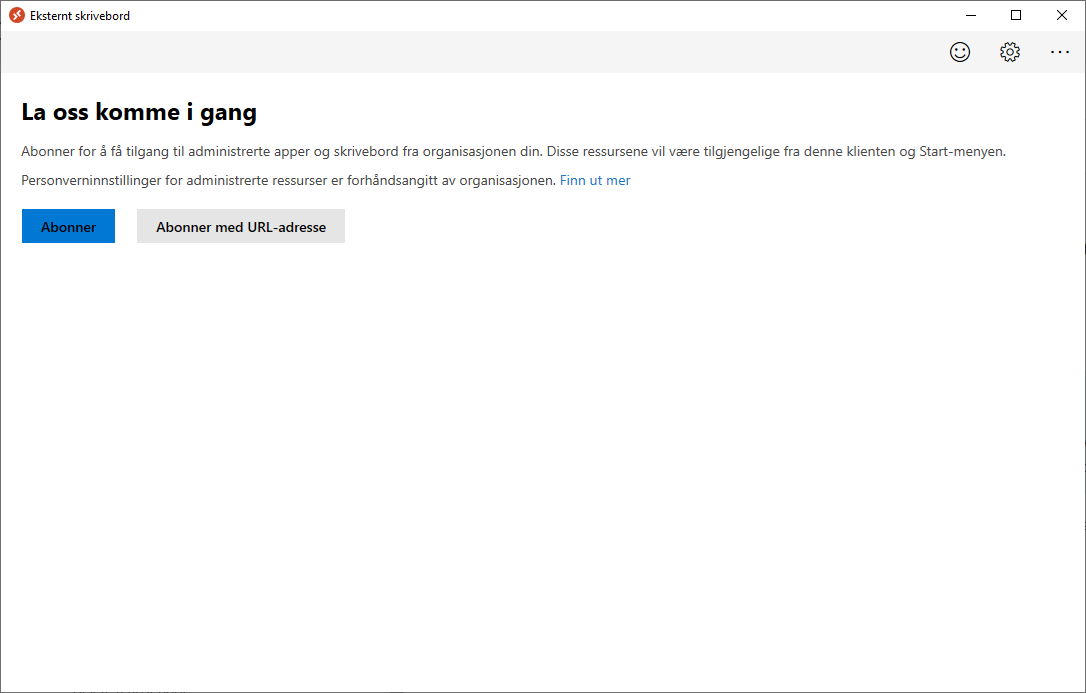 Please not that you will need to confirm with a code sendt to you as SMS to sucessfully log on. If you do not receive a SMS please contact ROCS support.
3. Make sure you uncheck the "administrasjon av enhet" and press OK.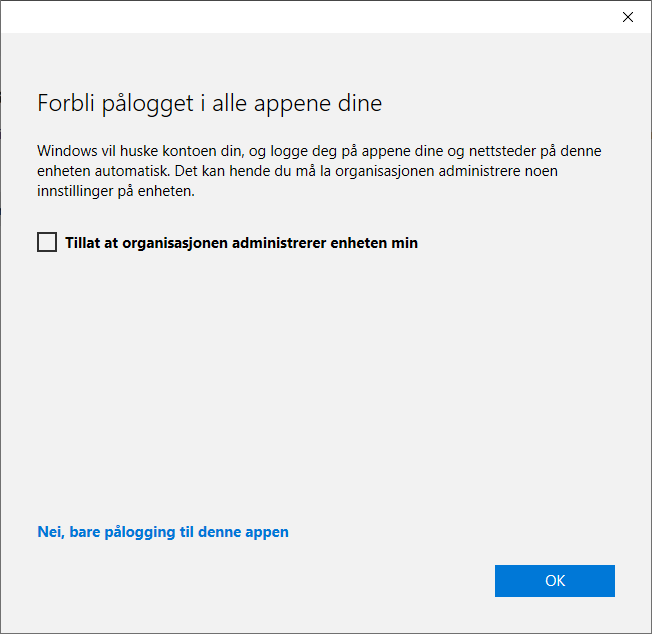 4. Setup is complete and you should get a list of available apps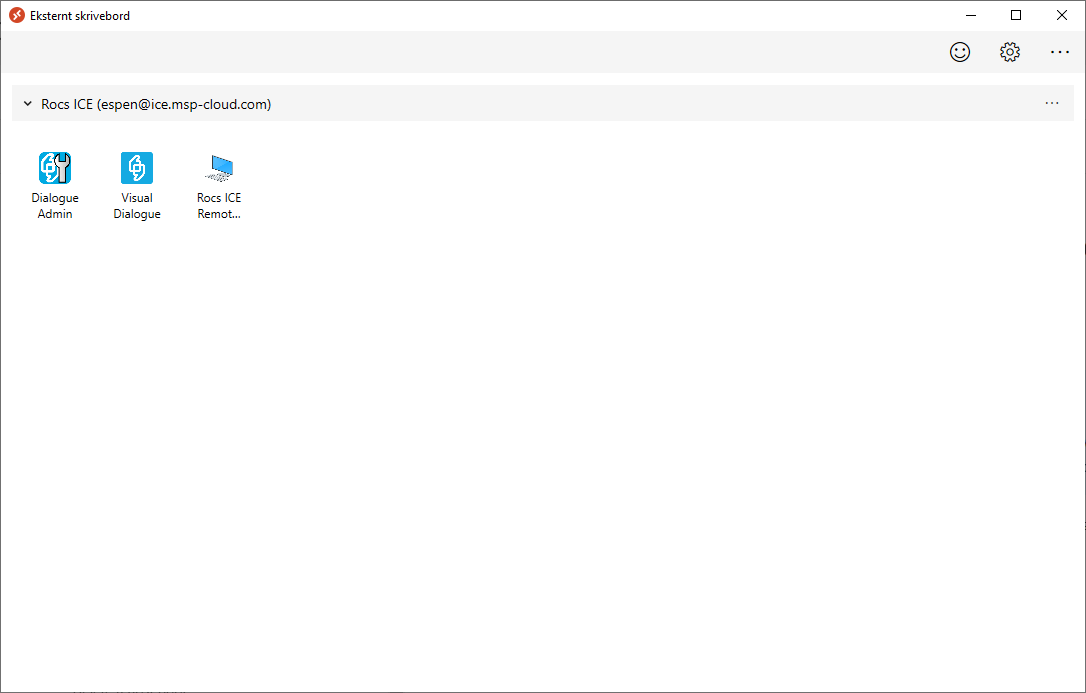 Please note the APP called "Rocs Remote Desktop". This is a full remote desktop access to the Portrait System and the prefered way to connect. To adjust how this app scale on your monitor(s) right click on the icon and choose "Settings".
To start an APP dobble click on it. You may be asked to re enter your password and confirm with SMS code.
Logon to Portrait
When loging on to Portrait you should use Windows authentication.
Make sure to check the "Use Windows authentication"